01-28-2009, 8:14 AM
Vendor/Retailer

Join Date: Dec 2007

Posts: 404
WTS: CCR Refinishing SALE
---
CCR offers Premier Finishes for Firearms. Cera-Plate and Cera-Hide

Cera-Hide is a propriertary finish formulated by CCR just for firearms. It is unlike those DIY products such as Duracoat and Cerakote that don't hold up to my standards of durability.

Cera-Hide is a thermally cured applied coating that has a nano ceramic infused matrix. It offers untold rust and corrosion protection along with being a self lubricating finish. It can be applied to all steels and alloys.

Cera-Hide is available in Matte Black, House Black (a deep rich med luster) Stainless look, BTM ( similar to brushed nickel) OD Green,Dark Earth and our NEW Tri-Tanium color. Other colors maybe done on request




This is the House Black Cera-Hide


Cera-Plate is a true composite plating consisting of an Electroless Nickel/Boron Nitride bath

Cera-Plates benefits are
* Extremely low co-efficient of friction. Which greatly reduces wear on
sliding parts
* Boron Nitride offers great lubrication. The Boron Nitride is dispersed
throughout the plating exposing new lubrication
* Cera-Plate has a higher hardness then standard plating and a fantastic
Satin look

Cera-Plate will be available on Carbon Steels . We will not be plating Alloys such as Sig frames.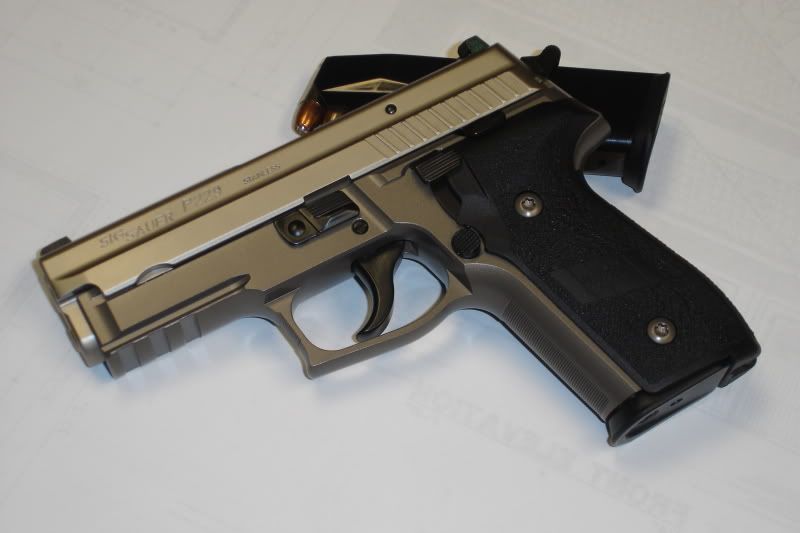 This s the Cera-Plate slide and Tri-Tanium Cera-Hide frame



We are FFLs so you can ship your gun directly to us yourself and we will return it straight back to you


Complete handgun including one mag Cera-Hide $159 Cera-Plate $249

Slide Cera-Hide $59 Cera-Plate $85

Controls ( sent alone) Cera-Hide $30 Cera-Plate $49

Internals Cera-Plate $49

Complete handgun with Cera-Plate slide and controls and Cera-Hide frame
$199
---
Last edited by ccr; 06-14-2009 at

6:09 PM

.. Reason: Update