I don't have a lot and what I got has to shoot, so these are shooters and they do pretty good. The '43 1911A1 goes with my '44 Garand, and the 1909 is companion to my 1900-mfg. M1898 Krag-Jorgenson.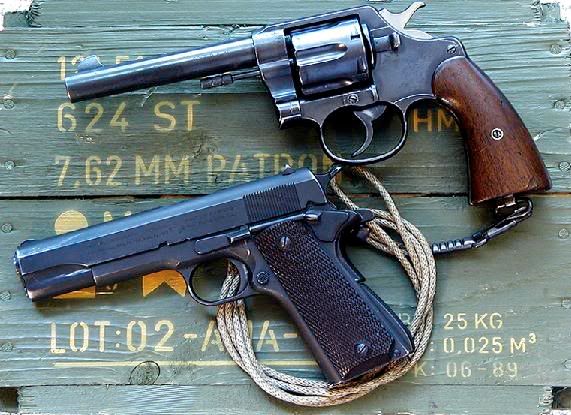 I don't have any guns newer than 1968.
I kinda like this really
flat
one, especially for some reason the grips:
It's a S&W 3rdModel Perfected Olympic made in 1913, with the Pope barrel-insert.