I love this forum. Thank you for all the input and advice guys. After some prodding and thanks to great support from original customers (and my Ex releasing her financial interest in the product) Hurley's Gold is back in production baby!!!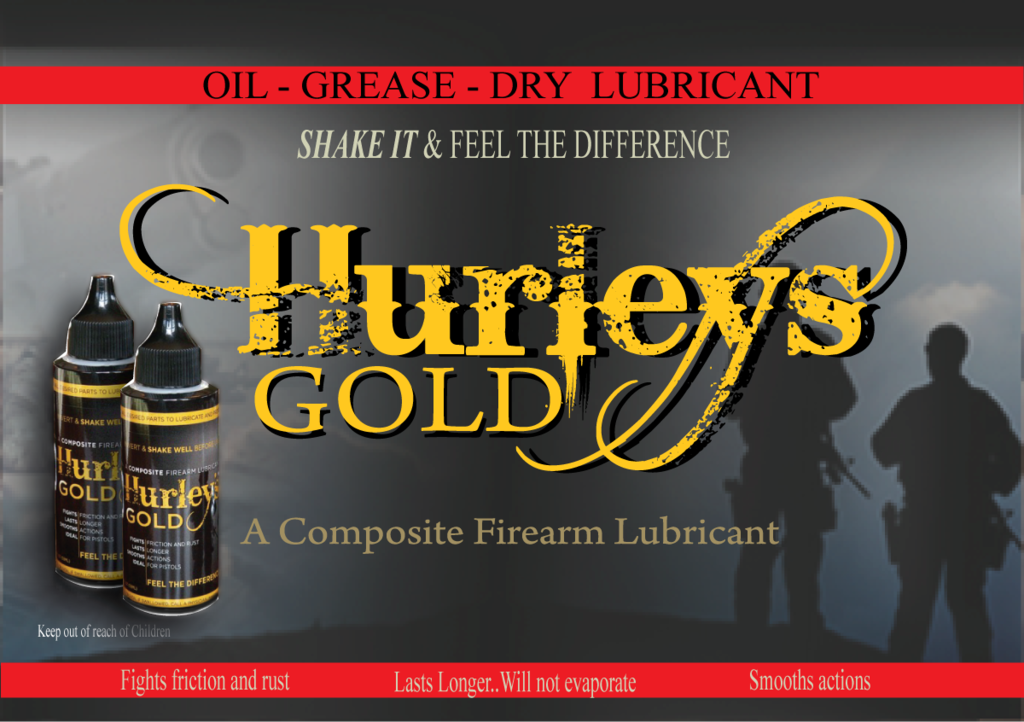 www.hurleysgold.com
THE DEAL
1- We are happy to be sending out one free bottle of Hurley's Gold to a lucky gun enthusiast on a daily basis. Send in your contact information, check the box to receive updates, and your name will be tossed into "the hat". One name will be drawn everyday! No purchase necessary.
2- 2 Bottles for $15.00 plus shipping/handling. You do not need to join PayPal to use a credit card. Just work through the credit option.
Love your guns and try Hurley's Gold - Gun oil and grease in one. Just shake it till it rattles!!
On a serious note the world needs another snake oil like another hole in the head. But this stuff flat out works. There is a money back policy, if you are not completely happy.
Beck
www.hurleysgold.com