Hi All,
Dug out most of the internal packs to pre-check before we head out starting this February. Someone posted up a while back wanting to see some backpacks. Here's some of mine. Northface Renegade (Dana Designs Terraplane copy), Kelty Coyote 4750, Jansport Redline 45, Mt. Hardware Excodus (X2 one's hiding), Gregeory (another Terraplane style), Osprey Aether 70, stack of day packs, Jansport Sortie 38 (X2), Mountain Smith Crosscountry II, Northface Terra 50. Also have half a dozen Camelbacs in various sizes.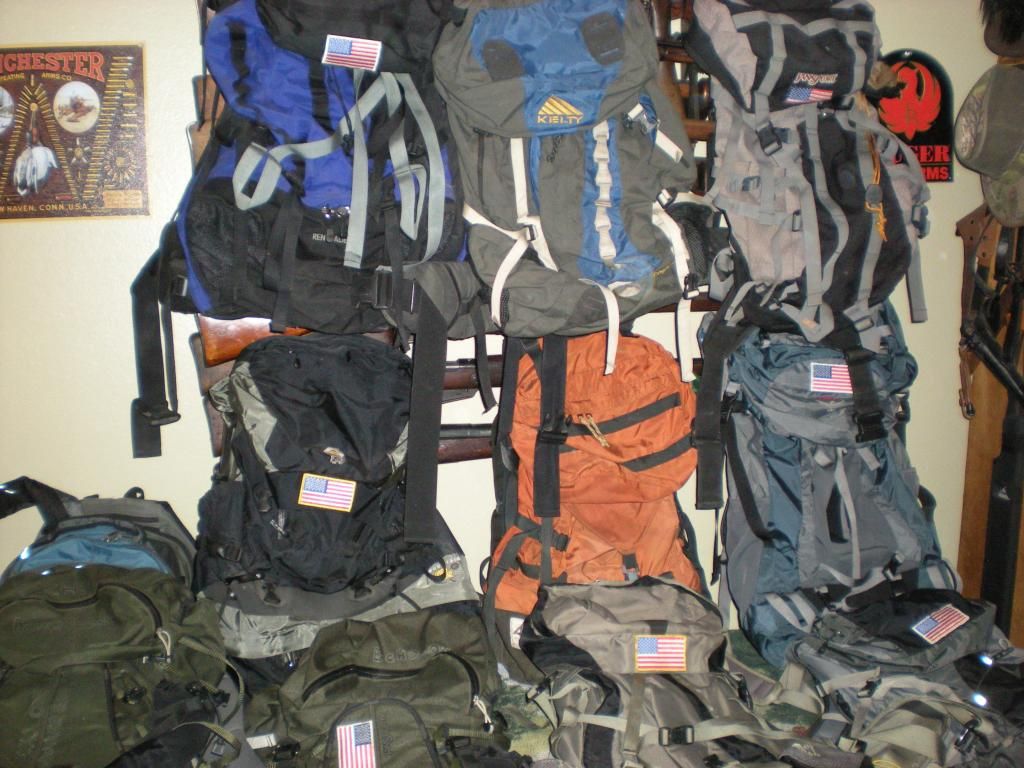 The external frames, crappy old pics, I've added a couple different Jansports since. I also have enough tents to shealter 32 bodies (1s, 2s, 3s, 5, and 8), mess kits for each pack, 4 Coleman 2 burners, a 3 buner and oven, 6 single stoves (MSRs, Coleman Apexs, others).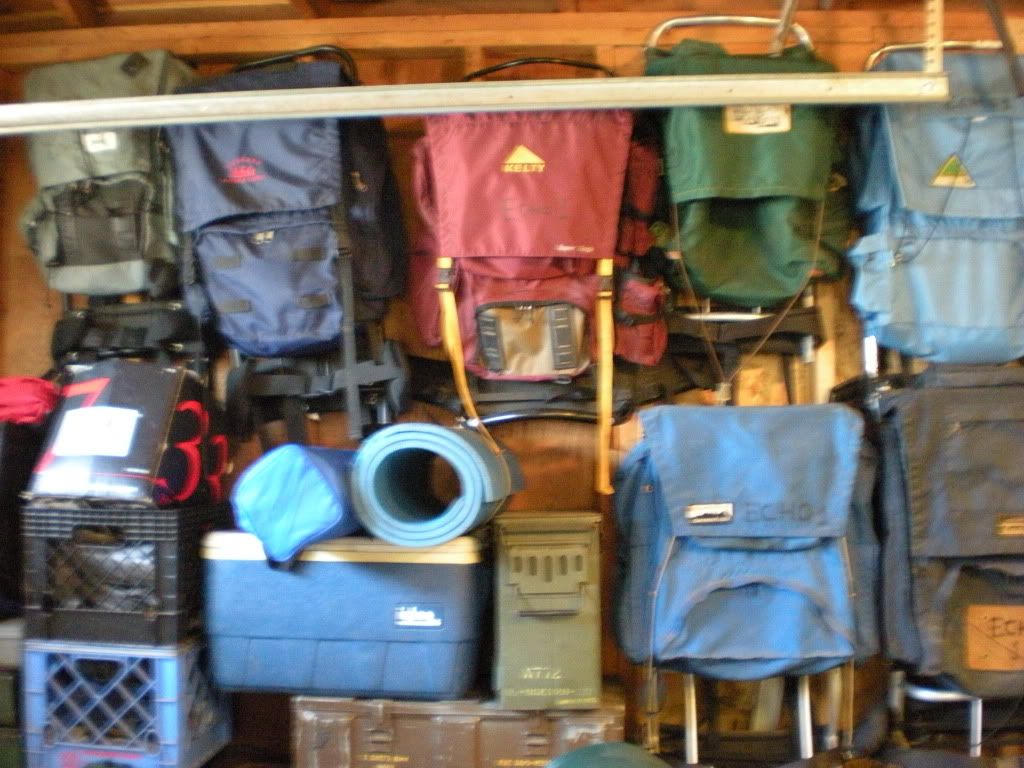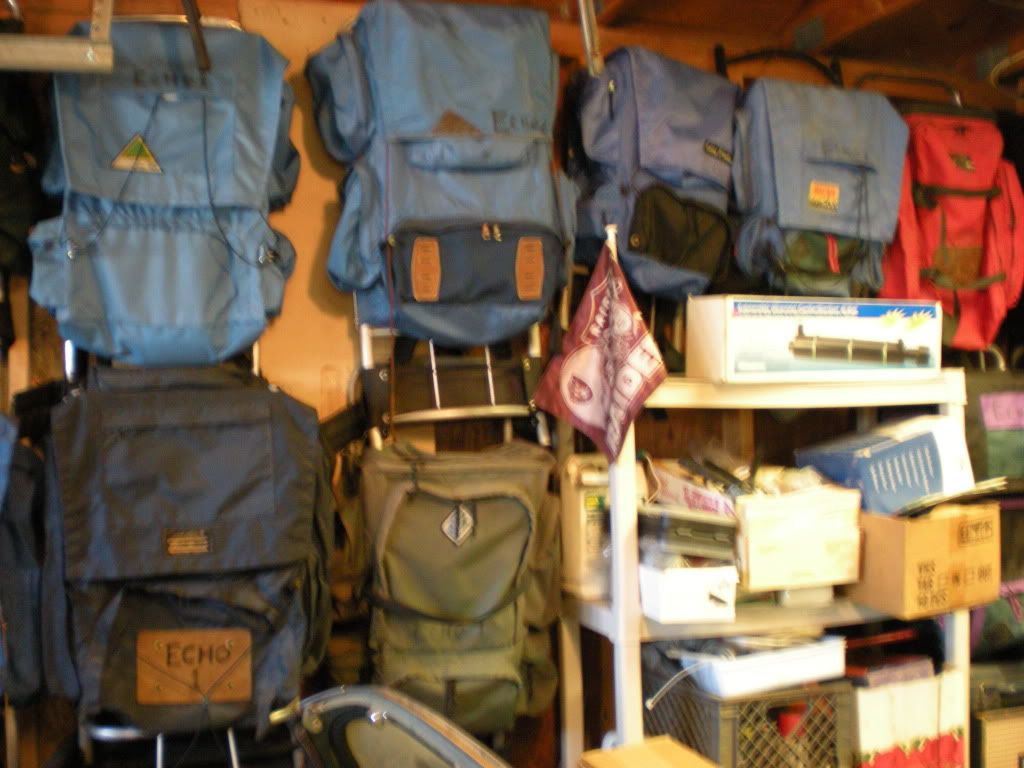 Most all bought second hand, some were never used or only used once. I pick up all the decent gear I come across. Since '04 I've put about 23 rookies on the trail. PAX
__________________
You need a crew
"A free people ought not only be armed and disciplined" (
George Washington)
, but they should have sufficient arms and ammunition to maintain a status of Independence from
any
who might attempt to abuse them.
Sent from behind the KaliKurtain echo1
In America, freedom and justice have always come from the ballot box, the jury box, and when that fails, the cartridge box.
Steve Symms, ex-U.S. Senator, Idaho