>>>>WTS 80% Lower plus Grip<<<<<
---
WTS Ares Armor 80% lower with MFT grip for $170.00 OBO. Can meet FTF at Turners or Parallax after 5:00 on the weekdays and Ironsights after 6:00pm. No lowballers please Im trying to get a light fo ma pistola. First "I'll take it" is theres. Thanks and will ship on your dime with Paypal gifting.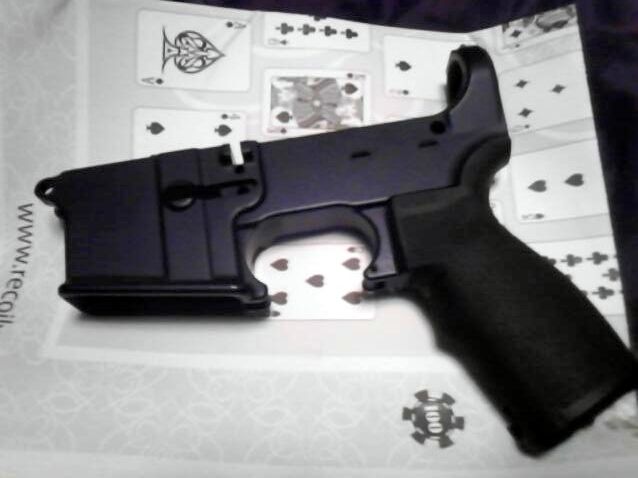 __________________
The liberal see's the glass as half full and tries to take more.
The conservative see's glass as half empty and tries to keep it that way.
I'm with the people on the side just pouring water in the glass trying to get a drink!
---
Last edited by mlevans66; 04-15-2013 at

9:20 PM

..