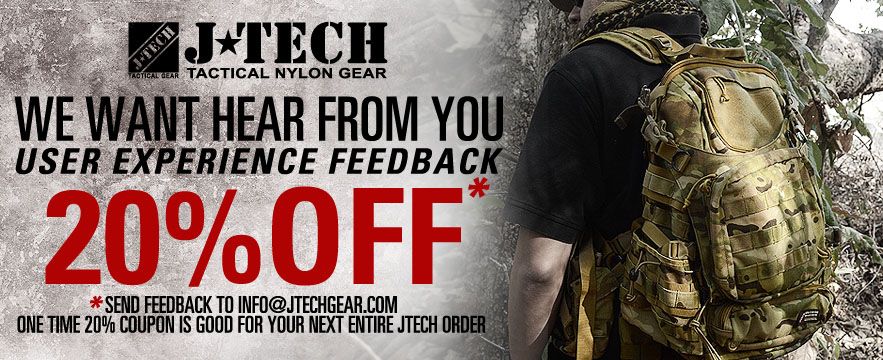 "We want to hear from you!"
Jtech is looking for gear feedback from you! Please send pictures with writting reviews or video reviews about any of your Jtech gear items to
info@Jtechgear.com
and we will send you a one-time 20% off coupon for your next purchase!
__________________
Santa Ana, CA -
www.strikeindustries.com
/
www.jtechgear.com
Contact us at
info@strikeindustries.com

Now available through Cheaper Than Dirt, OC Armory, Rifle Gear, LA Police Gear, Operator Outfitters, and LifeLines Adventure Gear.