Recently picked-up two more .22's.
The Colt Huntsman 6" I've had for about 3 months and she shoots like a dream. I also got lucky with the George Lawrence holster, it was in the LGS junk box. For 5 bucks & a bit of shoe polish, I scored.
The Browning AS-22 I picked-up just yesterday, I've been in the market for one of these for a while, this one just fell into my lap. It is a Japanese made one tho, I had an opportunity to purchase one of the Belgian made ones at the same shop I got mine. But, the Belgian included the carrying case and was twice the money.
Bruce
Colt Huntsman 6" w/ George Lawrence holster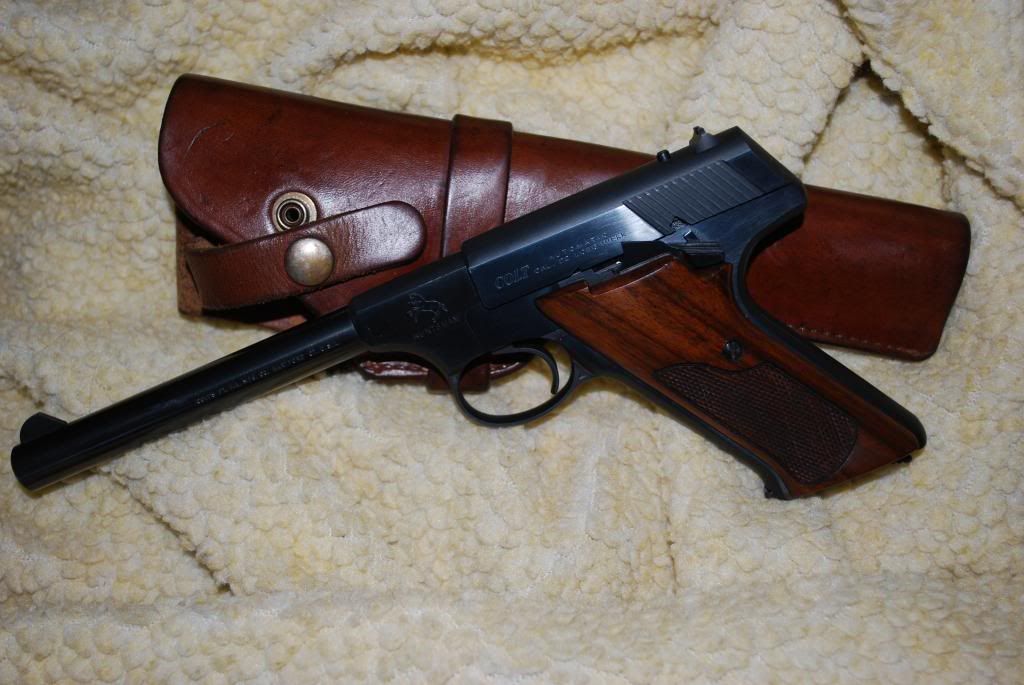 Browning AS-22