... finally got some pictures of my new safe, as delivered last week: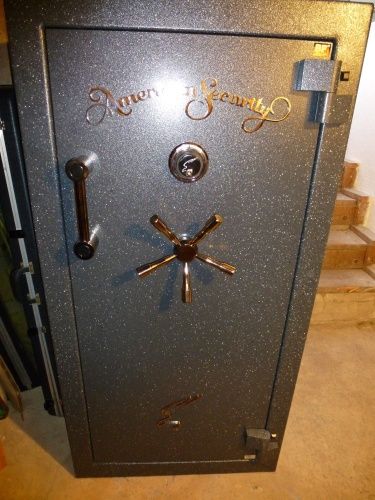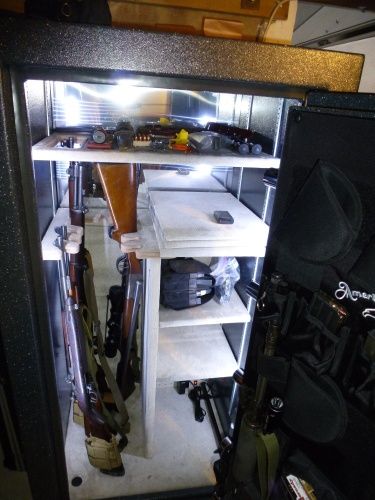 Everything went great. Curtis and Zack showed up right when they were supposed to, got it down my skinny stairs and bolted down in well under an hour, no dings or scratches or anything. The whole process from phone call to operational was about as drama-free as it gets.
FWIW there's more room in a '6030 than I thought (a good problem to have!). Even a Garand fits fine without having to adjust the top shelf, and an M1917 just barely noses into the cutout. The one standing on its muzzle in the picture is my granddad's old Lefever 16 gauge with 30" barrels, and it clears with an inch to spare.
Anyway, job well done, and thanks again. Best of luck to you in your ventures.